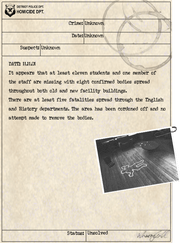 Transcript
Edit
DETRIOT POLICE DPT.
HOMOCIDE DPT.
Crime: Unknown
Date: Unknown
Suspect: Unknown
DATE: 11.11.01
It appears that at least eleven students and one member of the staff are missing with eight confirmed bodies spread throughout both old and new facility buildings.
There are at least five fatalities spread through the English and History departments. The area has been cordoned off and no attempt made to remove the bodies.
Status: Unsolved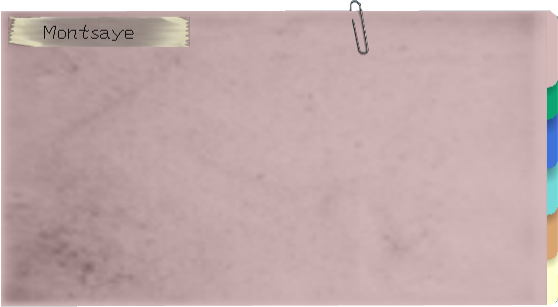 Ad blocker interference detected!
Wikia is a free-to-use site that makes money from advertising. We have a modified experience for viewers using ad blockers

Wikia is not accessible if you've made further modifications. Remove the custom ad blocker rule(s) and the page will load as expected.